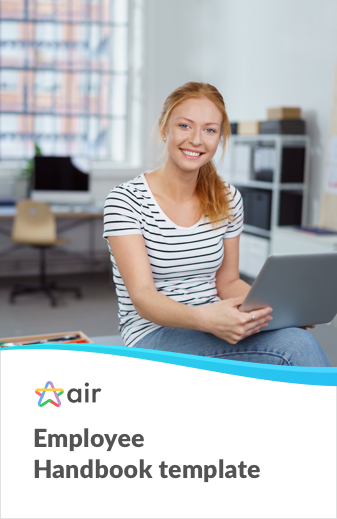 Created by HR Professionals for entrepreneurs, founders and SMEs
Summarise company policies, procedures and practices.
Communicate how issues such as harassment, discrimination, absence, family-friendly rights and other HR matters are dealt with.
Inform employees about performance expectations. Protect your business against risks associated with employing staff.
Download our FREE legally compliant Employee Handbook Template
A Free Employee Handbook Template Created for Founders, Entrepreneurs and SMEs
Are you running your company without a dedicated HR team? Are you certain that you are legally compliant and ready to protect your business should anything go wrong with your employees? Are you communicating all the positive things about your company that will ensure your team stays motivated and loyal to your company?
An employee handbook can achieve this objective. The problem is, it's time consuming to put this document together, and it can be very expensive too. But it doesn't have to be this way. Air's free Employee Handbook template is tailored specifically for small and medium businesses.
If you haven't updated your Employee Handbook for some time, or you don't have one at all, then simply download our handbook template, and customise the highlighted sections to communicate your vision and values. Within minutes, you will have an up to date, legally compliant Employee Handbook.
Essential Resources
Get Free HR and employment policy templates, ranging from disciplinary to internet policies, in our Free HR resources library.
Let us help
Need a policy or template not listed in our Resources section? Let us know and we will create it for you – for free. Email Us
Stay up to date
Sign up to our email newsletter to be notified when we update this template to reflect changes in employment law. We'll also include practical, tried and tested tips to build a great workplace and avoid common HR problems. Sign up now