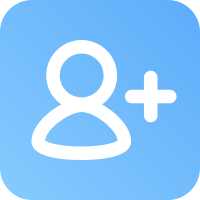 Employee Onboarding
Make a great first impression with streamlined employee onboarding.
Get started     FREE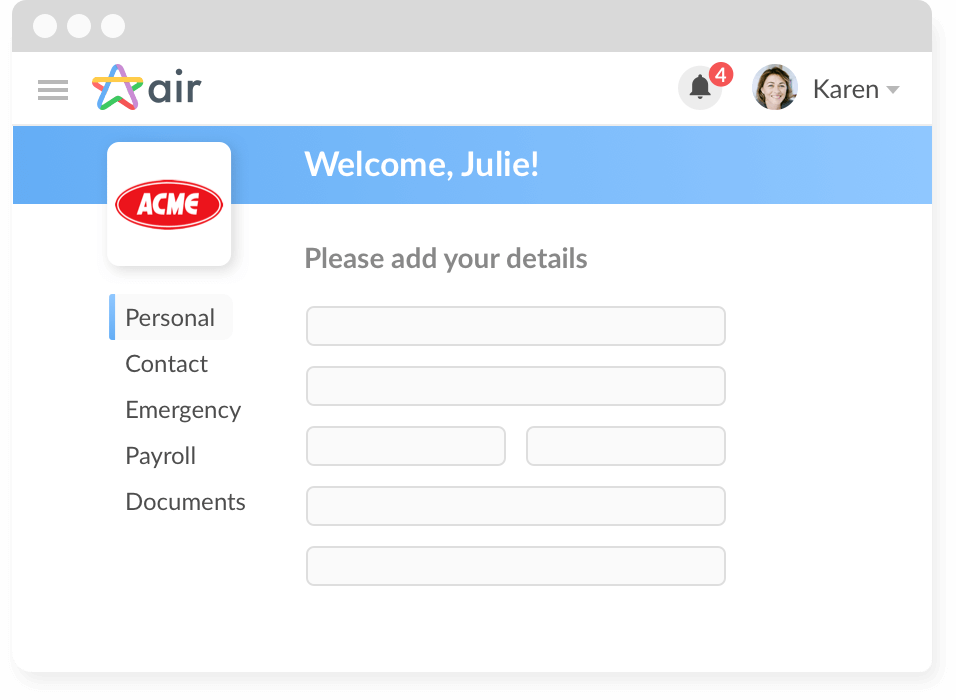 When employees have a great first day you increase retention and engagement. Get your team up and running with ease while sharing company information and introducing the team. Air helps Collect employee details and documents with a streamlined self-onboarding process.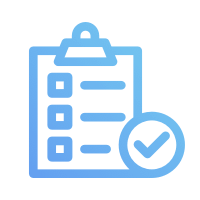 Easily collect essential information
Employees can onboard themselves, making it effortless for you to collect important employee information including address, contact details, documents and more.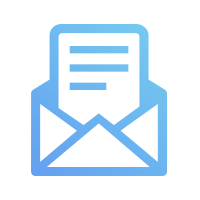 Automated notifications
When you invite employees to Air, they are sent an email to welcome them and help them get set up with Air. You can track their progress and are notified when they finish onboarding.
Create better first days
Help your new hires start their job informed and prepared. Air's employee onboarding software simplifies tedious HR admin so you can focus on making new employees feel at home.